A collaboration with comic artist / Mangaka Kimmicomics in Zutphen public space 2021.
Based on my solo performance Sense My Painting.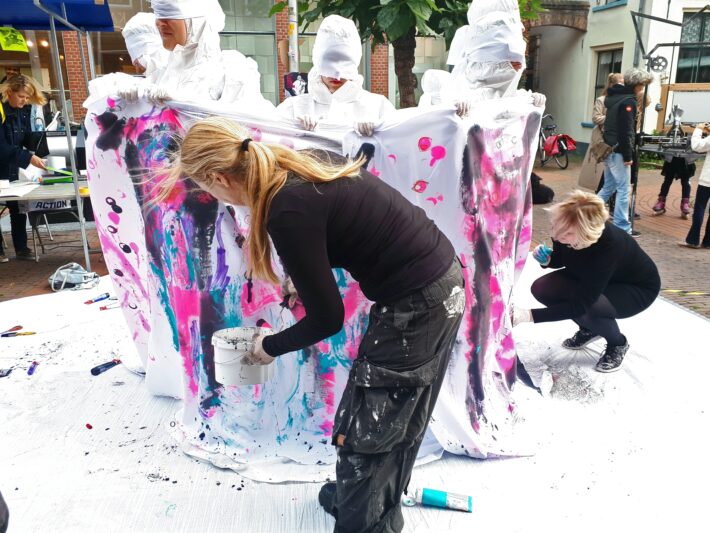 Part of Big Draw expo in 2020 in ACEC Apeldoorn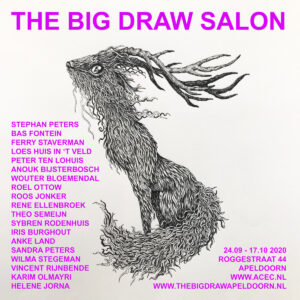 In mei/juni 2022 organiseer ik een community-art project waarbij we met heel veel schoolkinderen en algemeen publiek een monster van oude kleding gaan bouwen op Plein 44.
Dit project is opgezet door Stiksoep om de Fast Fashion mindset van consumenten om te buigen naar Slow Fashion.